In addition to operating the Unbridled Martial Arts school, Rob Eis has been volunteering at the Max Higbee Recreational Center since 2003, teaching an adaptive Martial Arts class on Friday nights. The center is a local nonprofit organization providing recreational opportunities to people with developmental disabilities in Bellingham.
In August 2014, the Volunteer Center of Whatcom County presented Rob with their "Volunteers with Heart" award.
"This marks the 11th year that Martial Artist, Rob Eis has volunteered to teach an adaptive martial arts class to our clients who have varying developmental disabilities. Rob, alongside his partner Kari Neumeyer, volunteer at least twice a month, bringing their expertise, equipment and passion for their sport and adapt it in a way where every one of our clients, no matter their ability level can thrive. I've personally watched as they've encouraged our members to push themselves out of their comfort zone in order for each of them to reach their goals. With Rob and Kari, our members' disabilities are never a reason why they can't do something. Instead of seeing the disability as an obstacle, they find a way to include everyone, and celebrate what they can do."

~ Hallie Hemmingsen, Max Higbee Center Executive Director

"Since September 2003 Rob has volunteered his Saturday evenings to teach an adaptive martial arts class to the participants at the Max Higbee Center, a local nonprofit organization providing recreation opportunities to people with developmental disabilities in Bellingham. His dedication and enthusiasm for martial arts is evident in every class and interaction with the students. I appreciate his high expectations and discipline coupled with his ability to adapt his lessons to a wide scope of students all the while maintaining a sense of humor. It may not be hard to find a martial arts instructor with experience and dedication; however, you cannot find an instructor with more dedication than Rob. He offers his services to the community motivated by passion rather than financial gain without compromising the quality of his program."

~ Nancy Bouscher, Director for The Max Higbee Center
The non-profit organization was founded in honor of Western Washington University alum Max Higbee, who began his career at WWU in 1962 as an associate professor of education and eventually served as head of the special education program, later retiring in 1987.
The following photos (courtesy of Malinda Warder/ WarderPhoto) are of Rob teaching his specialized program.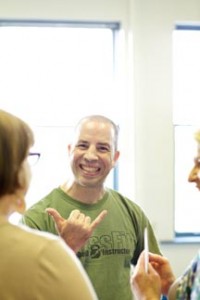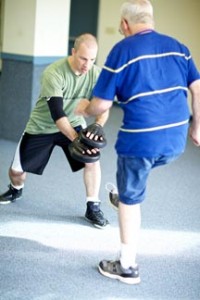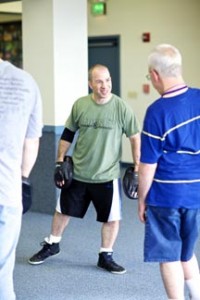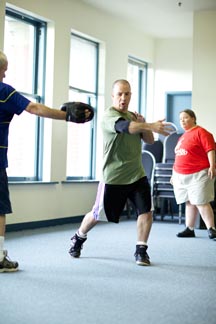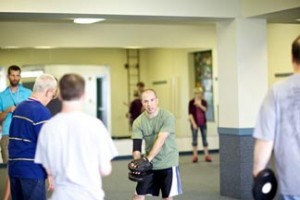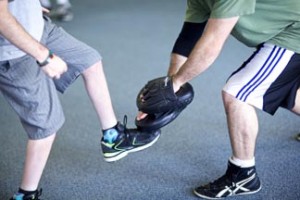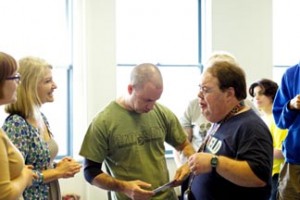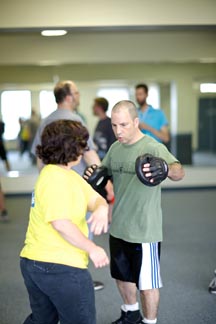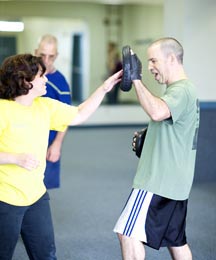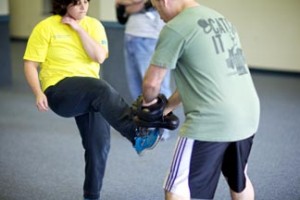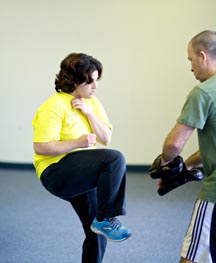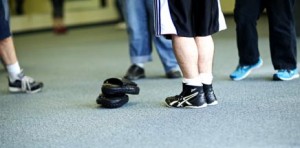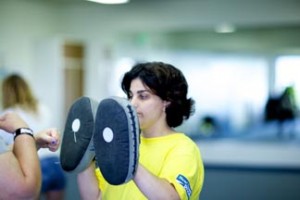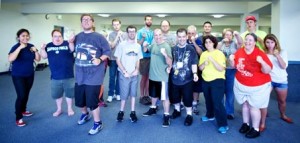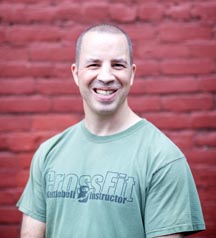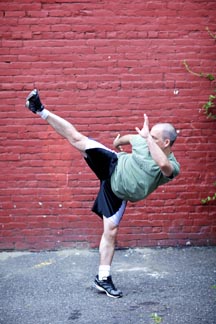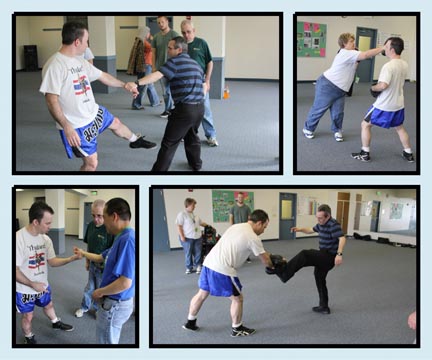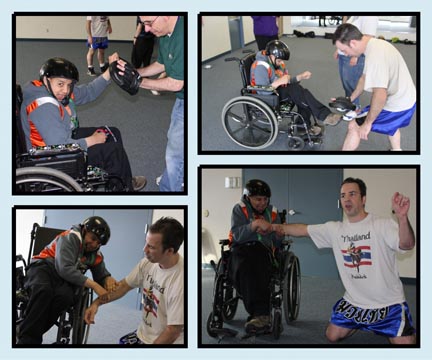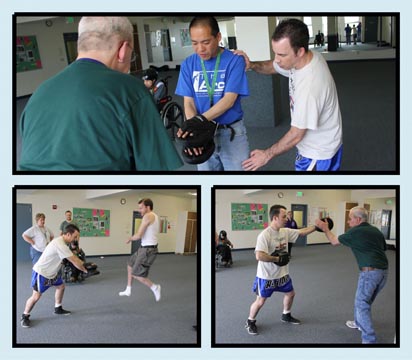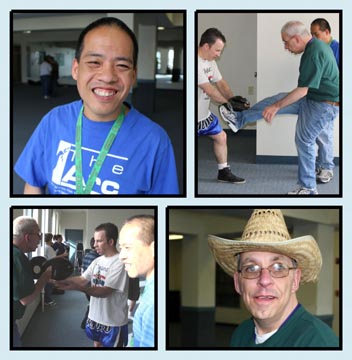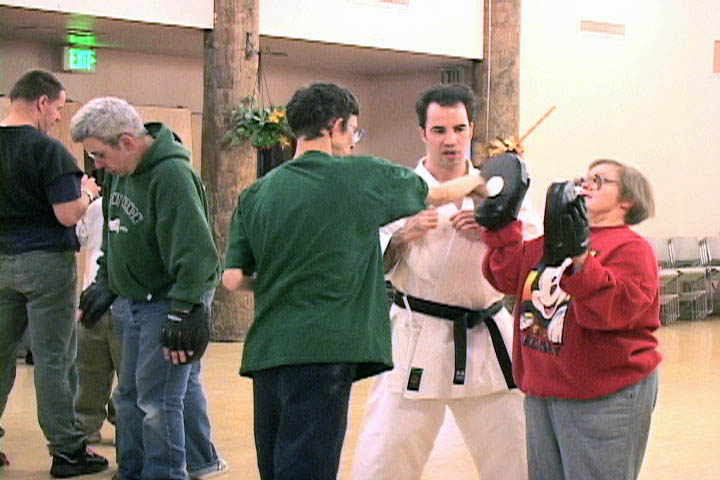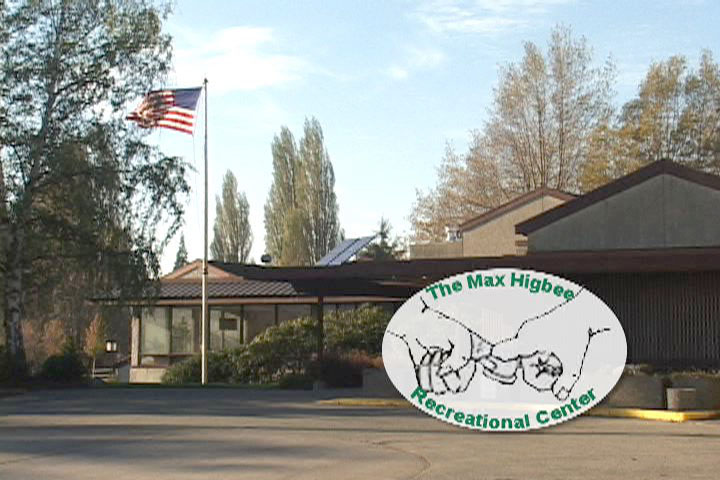 Students of UMA are encouraged to share their passion for the martial arts and be of service to their community.