What really educates the community about martial arts? Do you think it is mixed martial arts cage fights? Are members of the general public coming to these events to learn more about the sport? At the price of admission, probably not as much as you'd think. Look around at a local MMA event. I expect you'll see mostly family, friends and fellow students of the fighters.


Admission to an amateur MMA show usually costs at least $25, or $75 for front row "VIP." Seems like a lot of money for people to pay if they're just curious to see what these live events are like. Why not make an amateur MMA event free to the public, opening up the opportunity to anyone who has never seen a live fight? I would love to team up with other school owners to put on this type of a free event. If a few others wanted to share the cost, I would pay out of my own pocket to make this a reality. A show purely without profit.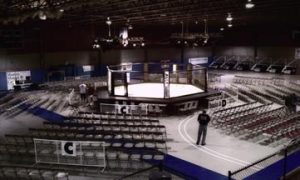 "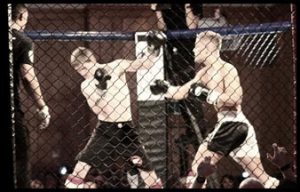 How to hold amateur mixed martial arts events" in Washington State.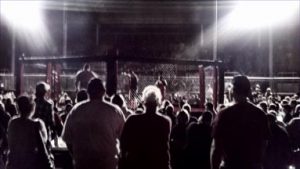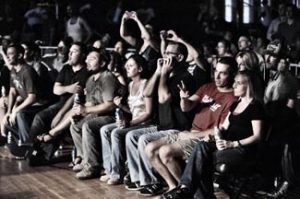 Here's the breakdown just to show you approximately what it costs.
Bear in mind, events get amateur or semi-professional fighters willing to fight for very little since they are trying to make a name for themselves. Promoters are often school-affiliated and because of that they can get free help or pay volunteers with free admission. They most likely already have a cage.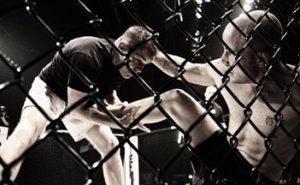 $0 = Staff. Students, friends, family can work small jobs –ticketing, vending, judging, Emcee.
$1,500 = Venue rental.
$500 = State-sanctioned experienced referee.
$500 = Security.
$1,000 = Paramedic team with an ambulance (required).
$1,500 = Single-night event insurance – Depends on the company / state / venue
$500-$1,000 = Marketing (radio show, repeat ads, posters, flyers, online website promotions)
$500 = 1 Year Washington State Promoter's license. (Without a license, you can't legally promote a fight in most states.)
A no-frills show can run for as little as $6,000. Look around at the next show you attend. At the minimum rate of $25 per person, after the first 240 spectators each additional person is profit. And remember, the promoter also makes money from sponsors, advertisers and merchandise sales. All it would take is 12 people (such as instructors who want to promote the martial way of life) to contribute $500 each to make this happen as long as they didn't have the need to see money in return for showcasing the art.
In Addition, wouldn't it be awesome to see a show without being inundated with advertisements? A show that doesn't rely on revenue would not have gaudy banners and advertisements all over the venue and cage. To break from tradition, the event could try a show without ring girls and focus solely on competitors and educating the public on the art, strategy, and athleticism of combat sports.
For example, an Ax Fighting MMA event at Edmonds Community College in summer 2012 cost $1,245 to rent the facility for the evening plus $160 for security. This amount is significantly lower than my quotes and still the lowest ticket price was $25. That means it only took 56 people attending to cover that venue and security. As I say, many organizations get people to work for free in exchange for free admission.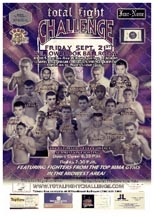 ADDED INFORMATION: January 1, 2013 began new rules for amateur mixed martial arts events to help keep athletes safe. These rules establish licensing requirements for event holders, officials, and participants. They also set license and renewal. These rules cover events held by training facilities, amateur sanctioning organizations, and promoters. They apply to amateur events when the public is invited and admission is charged. Now think, what if the public weren't charged and it was made free to everyone?
I think it would be nice to pay for the fighters' Combative Sports License Application. If the card had 12 fights the price of 24 competitors would be $600. This way the event would be completely free to the public and completely free for the fighters. The winner would always be who fought best and not just who fought best of those who could afford the license.