Topic: Rehabilitating an injury.
I can't give Bellingham Performance Physical Therapy my business anymore. Over the last 20 years I have seen them a handful of times to treat various sports injuries. On the billing statement for my last few sessions, I was surprised to see how much more they were charging compared to their costs when I saw them four years ago. Even within this December 2014 stint, you can see my first "evaluation" visit was nearly three times the amount as a routine session I received the following week. Mind you, all of these appointments were between 25-45 minutes.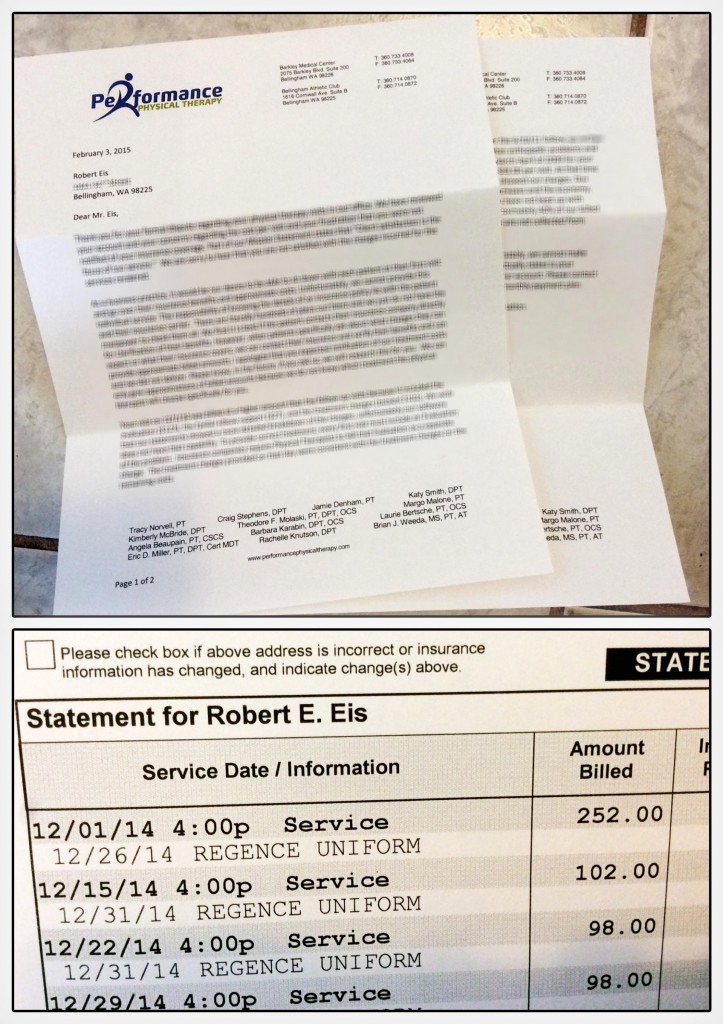 My issue isn't even in the fact I had no marked improvement by the 4th visit. I have always found their staff helpful and interested in helping to remedy injuries. I wrote them a letter disputing the high cost of my initial visit and included copies of my past bills. Their two-page reply stated: "Our billed rates have increased proportionately along with the cost of living increases and the economy…. In summary, all charges were in line with the treatment provided."
In the near future I am going to make a video that shows how to avoid this ridiculous expense that incurs sometimes meager results. I will discuss how I was able to overcome my injury without their help and with little cost.