Are you looking for private, one-on-one lessons?
I offer services for combat sport-fighting, women's self-defense education, street self-defense, defensive tactics for law enforcement & civilians, and realistic edged and impact weapons skills. To learn about group lessons, click here.
Perhaps you are a club bouncer and want effective tips and techniques that you aren't receiving from your employer. Perhaps you are a fighter who needs a sparring partner so you can get in more ring time before a competition. Perhaps you are a woman who lives alone and could use some peace of mind and an alternative to carrying pepper spray. Or you might be a hobby martial artist who would like a few innovative new training tools to add to your arsenal. I can supply all of these and more.
Much of my gear is portable so I can bring the training directly to you if necessary.
Specialized areas for private lessons
Personal safety & self defense for men and women
Combat conditioning for MMA
Self-defense against a blade
Stick fighting
Edged weapons
Muay Thai
Jiu-Jitsu (with and without a gi)
Wooden dummy skills with real-life application
Heavy-bag work for sport or self-defense
Defensive tactics
Restraint & control
Combative cuffing
When you study with me, you will work with equipment worth thousands of dollars. Not only that, I will show you how to make your own versions at a fraction of the cost.
I am all for do-it-yourself ways of making equipment that assists in your combat training. You'd be amazed at what $30 and a 15-min trip to the hardware store can get you in terms of quadrupling your workout quotient. I'm devoted to maximizing your results along with minimizing the time it takes to become proficient in whatever arena you choose to focus on. You will be able to maintain your optimum level with functionalized training methods. I take the innovative concepts behind expensive training tools and make them affordable to the average Joe.

Specialized training aids
TRX suspension trainer™
BodyBlade™
Kettlebells
Medicine balls
Shocknives™
High Gear™ impact reduction suit
The Warrior™ brand mook jong (phase 2 JKD model)
BOB™ (Body Opponent Bag)
Double-end bag
Floorbags
Three-inch undulation workout rope
Anatomical grappling dummy
Most of all, my personalized training is about giving you the ability to do it all on your own so you won't need me in the future. I will not make you dependent on a trainer. I will motivate you and show you what to do in a refined and organized way.

Teaching certifications
Washington State's Criminal Justice Training Commission
Crossfit
TRX
Paul Vunak
Tony Blauer
Shocknife company
Shamrock Submission Fighting

---
PRIVATE TRAINING RATES
This includes the travel costs to anywhere in Whatcom county.
$110 per hour
$30 each additional 1/2 hour
*Please note, this is my personal rate based on experience and earned qualifications. At my UMA club I freely give my expertise as a service to my community and receive no profits from it. We only ask for a minimum $50 donation for 1 full month of training. If private lessons are not in your budget I encourage you to check out our school schedule for classes and discover the extra free training services provided to our club members.
CONTACT INFO
Email: info@unbridledmartialarts.com
Phone: (360) 676-9909
.
---
Group training sessions are available.
Have you ever consider a Self-defense and Assault Prevention workshop for your place of business? Or a personalized, private group session for you and some friends? I have conducted group workshops for a variety of organizations in Bellingham. Some are looking for improved workplace safety, some want assault prevention, and some want alternatives to relying on a firearm.
Contact me to create a 1- to 2-hour workshop tailored to your specific needs.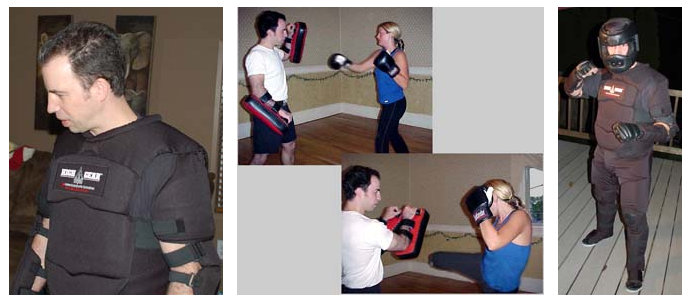 Possibly you are a parent of a child about to start high school. I can design a program to build self-confidence while learning de-escalation skills that will empower teens to stay out of trouble. Possibly you are a parent sending your daughter out of the country for school. I have traveled solo to areas of Thailand, Japan, Brazil, Panama, and all corners of India. I have learned the hard way what to do and what not to do for my own personal safety. Let my real-world experience be your teacher in keeping safe in a foreign land. Possibly you have a disability and feel that a routine martial arts self-defense program will overlook your special needs. Since 2003 I have taught an adaptive martial arts program to adults who are hearing-impaired, blind and have developmental disabilities. The youth I work with every day have a variety of hurdles to overcome such as ADHD, bipolar disorder, and depression.
I use the most superior, functional training methods employed in law enforcement to date. I would like to offer my knowledge and on-the-job experience to you. I welcome the opportunity to instruct you in a holistic system that addresses self-defense and, more importantly, its precursor: prevention –the act of not having to engage in combat. I am available to host a 1- to 2- hour defensive tactics and de-escalation workshop for up to 30 participants. I supply all the necessary equipment to safely teach and train, either in your home or workplace, or at my facility.

Note to Business/ Organizations that work with potentially hostile clientele. (Hospitals, group homes, law practices, etc…)
I have traveled throughout the United States and overseas to learn from leaders in the field of personal protection, conflict management, and elite combat sports. Tony Blauer, Paul Vunak, and Frank Shamrock are a few of my instructors and they have been responsible for teaching U.S. Navy Seals, FBI, CIA, DEA, U.S. Army Special Forces, Air Force, Federal Air Marshal Service, Secret Service, Federal Law Enforcement Training Center, and several other government agencies.
Over the years I have homogenized the most effective methods from different teachers and developed a simplified formula for assault prevention and self-defense. I teach in a progressive manner so that anyone can learn regardless of gender, size or age. What I teach gives the practitioner the ability to detect, defuse, and defend themselves from harmful situations.

Overall, my assault prevention and workplace self-defense formula gives you:
A means of identifying behaviors, events and environmental factors that may trigger emergency protocols;
Nonphysical interventions such as de-escalation that can circumvent the need for a hands-on approach; and
Physical techniques to effectively and safely restrain hostile & combative people.
Here are testimonials from representatives of the organizations who have hired me for a group self-defense training session: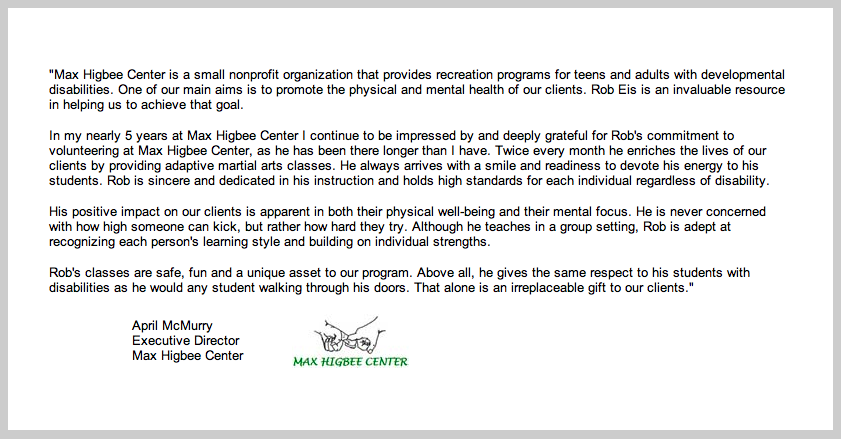 ---
GROUP RATES
This includes the travel costs to anywhere in Whatcom county.
$100 per hour (from 6 to 30 participants)
$20 each additional 1/2 hour
For a group workshop, I am open to the idea of trade in goods or services, or even partial trade and partial donation payment, in exchange for providing you with an educational, interactive seminar. Goods or services would be for the improvement of the UMA studio.
Consideration of a trade depends on the situation and where we conduct the workshop.
CONTACT INFO
Email: info@unbridledmartialarts.com
Phone: (360) 676-9909