UMA instructor Rob Eis teaches the "Beginning Kickboxing" class at Western Washington University.
This is a 1-credit course that meets twice a week.
Tuesday/Thursday from 11:00-11:50am at Carver Gym.

About the Subject:
Kickboxing historically developed from the arts of Karate, Muay Thai, and Western Boxing. It is practiced for self-defense, general fitness, and as a contact sport. Kickboxing involves striking with hands and feet and is an element of Mixed Martial Arts, an activity that has become increasingly popular among young adults ages 18-24, both male and female.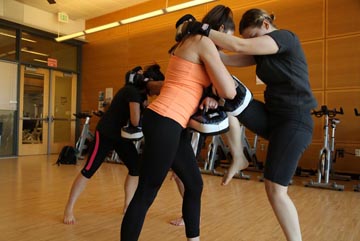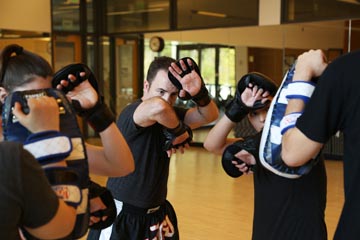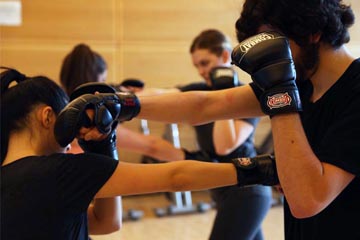 Course Description:
Through the martial art of Kickboxing, WWU students will learn fundamental offensive and defensive movements that readily lend themselves to self-protection and self-perfection. Students will experience creative, interactive drills through cooperative training with a classmate. Practice will increase coordination, mental awareness, cardiovascular conditioning, upper body and lower body strengthening, as well as provide an outlet for stress relief. This is not an aerobics class, however it is a powerful workout.
About the Instructor:
The course instructor, Rob Eis, has more than 37 years of experience in martial arts and has taught for more than 26 years. During that time, he competed in the USA National Karate Federation, which is the governing body for sport Karate sanctioned by the U.S. Olympic Committee. At age 15 he competed at the Pan American Games on the U.S. Junior National Team. As an adult, he served as a certified state judge and referee for the USANKF.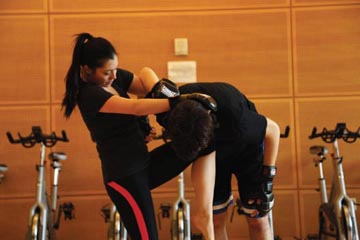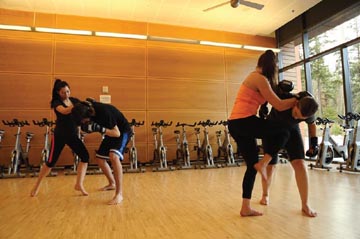 Eis has traveled to Thailand twice and trained at a Muay Thai camp learning authentic Thai Boxing. He also studied Western Boxing in the 1990s at James Ferguson's White Cobra Boxing Association in Bellingham.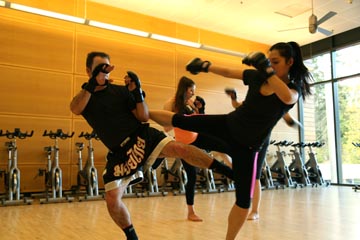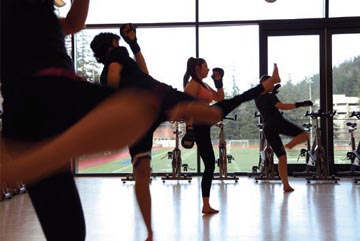 In 2003 Eis became the owner and head instructor of the only non-commercial, community-based MMA School in Whatcom County that caters solely to teens and adults. Beginning in 2013 Eis began teaching a Self-Defense Fitness class for faculty and staff at Western Washington University. He was then chosen to conduct several free assault prevention workshops for all faculty and staff. In 2013, he was contracted by Resident Advisers to teach assault prevention techniques during an open house for student residents at Birnam Wood, Buchanan Towers, and Fairhaven Commons.
Eis worked with a diverse population of at-risk youth as a former corrections officer and courtroom transporter for Whatcom County's Juvenile Detention Center. For the probation and corrections department he became a state-certified Defensive Tactics Instructor by completing the level 1 and level 2 instructors course at the Criminal Justice Training Commission in Burien.