Our school is community-based and grows from the contributions of its members.
This does not mean a financial obligation. It simply means you are expected to take care of the training environment and that there are no gym employees that clean up after you. You are your own janitor and if you see something that needs mending, you don't wait for the teacher to ask you to do it.
Please note:
If all you need is a commercial gym or if you already know everything about martial arts and you just need a place to spar, do not come here.
If you're looking for an MMA gym, I can refer you to plenty of places that are just that and they won't expect any more from you than the cost of a contractual membership.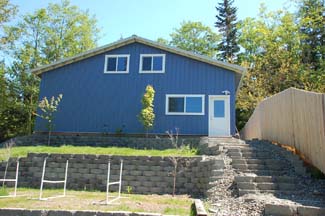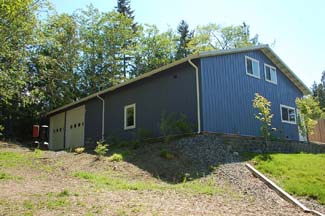 Facility Features
2100 sq. ft.
Changing room, bathroom, shower, & lockers
More than 1800 sq. ft. of open mat space (35ft. x 55ft.)
10 stationary punching bags
10 hanging punching bags
Floor bags, double-end bag, speed bag
Throwing dummy & grappling dummies
Dozens of kettlebells
Three-inch thick undulation workout rope
Free weights, Powerblocks
Medicine balls
Sandbags
Stability balls
Cardio machines: Precor stepper, 2 elliptical machines, 4 Precor recumbent bikes
Ultimate body press dip stand
TRX suspension ropes
Climbing ropes
Indian clubs
Wall mirrors
Wide open bay doors for added ventilation
Refrigerator for sports drinks
Outdoor training with weight machines & punching bags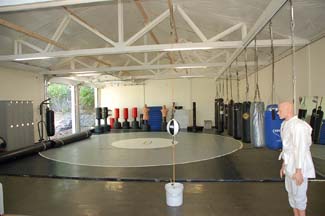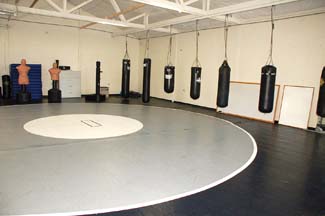 The great thing about our hanging bags is we have a custom-engineered pulley system allowing us to move them when not in use. This optimizes our training space to the fullest. Our facility has over 1600 square feet of unobstructed floor space and 28 ft. x 20 ft. of mat space for grappling.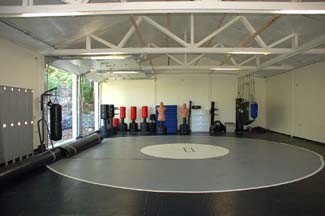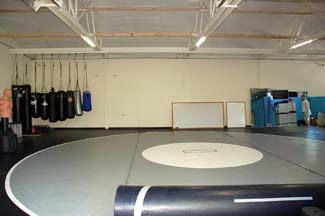 We provide all the necessary training equipment for our lessons:
Thai pads, focus mitts, kickboxing gloves & shin guards, jump ropes, dull safety-training knives, foam sticks, rattan escrima sticks, and protective eyewear.
Members must have their own hand protection (gloves or wraps) & mouthguard.
We can provide boxing hand wraps for a minimum donation of $5 & mouthguards for $1 for our members.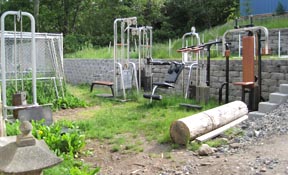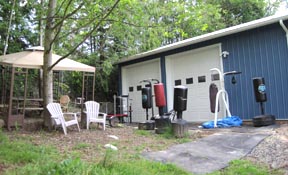 There will be a boxing ring in the near future with a revolutionary design that can be easily dismantled to preserve our mat space for grappling.